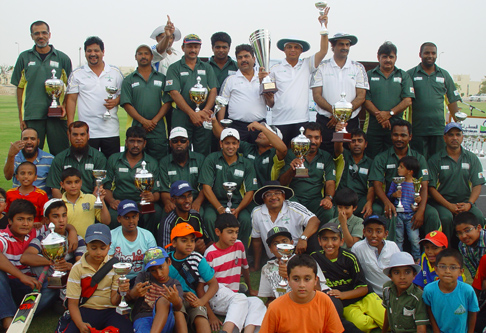 Score Card | Details | Manhattan | SS1 | SS2 | Over Details | Ball Details | Run Rate | Worm
DUKHAN CRICKET 2013 ANNUAL AWARD CEREMONY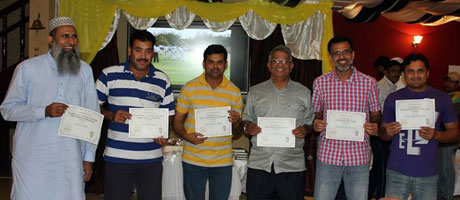 The winners from left are Zaman Khan, Rizwan Pawne, Tanbeer Alam, SS Narayanan, Ehtisham Ul Hassan and Irfan Imamuddin
Breaking News - Aun Lakhani's pet project finally taking shape !!!
First of the 4 light towers were erected at dukhan cricket ground on 30-09-2013 @ 4:30pm.

Each tower with eighteen 1000 watts lamps will produce a combined luminance of 600 ~ 650 lux once all 4 towers are operational.

Now what is remaining is  TV cameras all around with Action Replay facility !!
<<< Click thumbail for full photograph.

177 Runs

23 Wickets
DKN Ops
DKN Ops
Pritesh Patel

Dipak Zagade



Internal Tournament news letter (read more)
Qatar Foundation Champions Trophy 2013 (more details.....)
Watch video made by Rukshan Amila of Dukhan cricket victory